CUSTOM LURES THAT FIT YOUR NEEDS!
From "GROUND UP" sprays on quality blanks, to custom repaints and client requested unique patterns, if you can dream it, I can paint it. I focus on detailed airbrushed work and out of the box patterns that are not copied by every big box and image lure wrapper out there. I also teach airbrushing on YouTube to help hobbyist and amateur painters, with uploads multiple times a week. Check out my YouTube Channel link.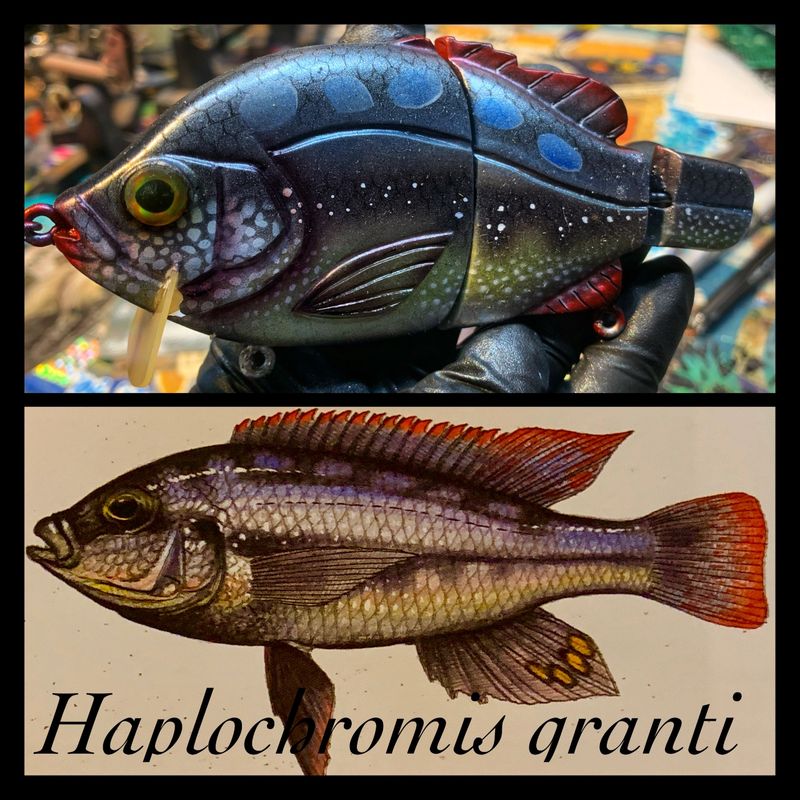 (Pictured above: one of the countless custom swimbait re-paints completed here at JBCo.)
How do we create a high quality custom lure? Well first, our process starts with a high quality blank. There are several used here at the shop. Each bait batch is random tested before painting begins, and then the airbrushing is custom designed and layered for each unique pattern. We use drying racks, and heat sources to improve drying time and layer cohesion. Because it's a small business, all lures are sprayed upon order. Turnaround time is currently 60-90 days, and a bit more around holidays and the pre-tournament season rush. 
Once the bait has been completely airbrushed, a sealer process begins. This portion takes roughly 24 hours to get to the point where any excess paint and sealer can be removed from all eyelets. This process ensures that you end up with a lure that not only looks good, but is strong enough to last . This sealer process further ensures that you get the highest quality custom lure possible. And it also keeps your lure from chipping or cracking as easy as some of the other stuff on the market today.
Now the hardware gets added. There's no profit on this end for hardware, you pay what we pay for the kind of split rings and treble hooks you expect to be on a quality lure. The basic standard on all outgoing hardware includes either Mustad KVD or VMC treble hooks and x-strong split rings. Hardware upgrade package options are included on all applicable pages.
And hey... if you want a pattern that you don't see in our online shop, message us here on the contact page and we'll make every effort to take care of you. You can send a picture or a favorite pattern via email.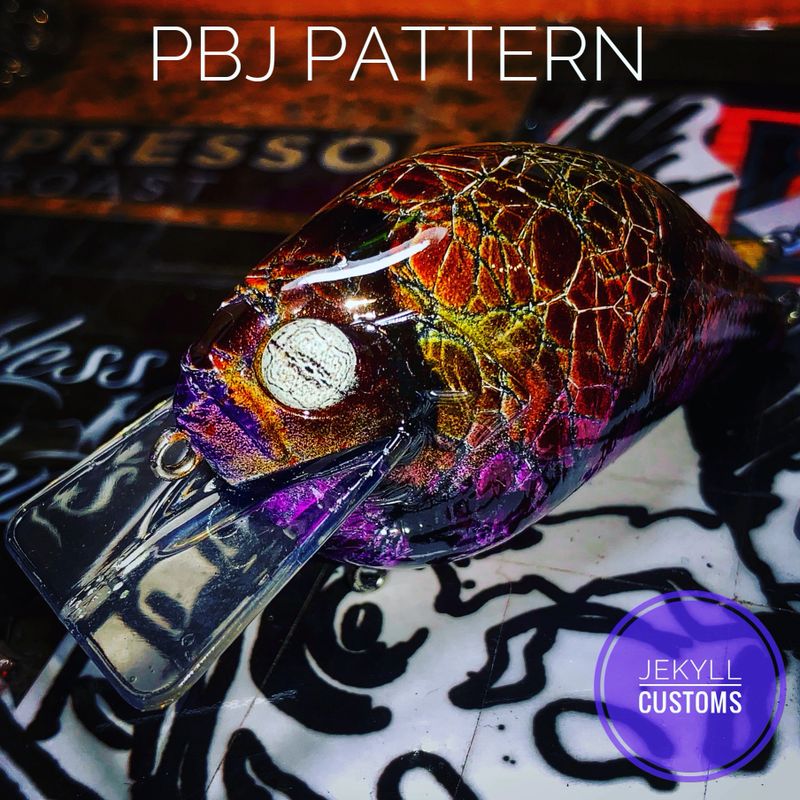 (Pictured above: Client requested color matching)
We know there's lots of choices out there, so thanks for supporting a small, prior military service owned American business and choosing Jekyll Baits. You're the reason we're here. We understand quality work and earned trust.
The website is updated with new items frequently, so stop by often. Prices may vary within each section based on complexity of pattern. I'm sure you'll be glad you did. We want to make sure you get a quality bait that helps you land that trophy fish...again and again.

Tight lines! - J.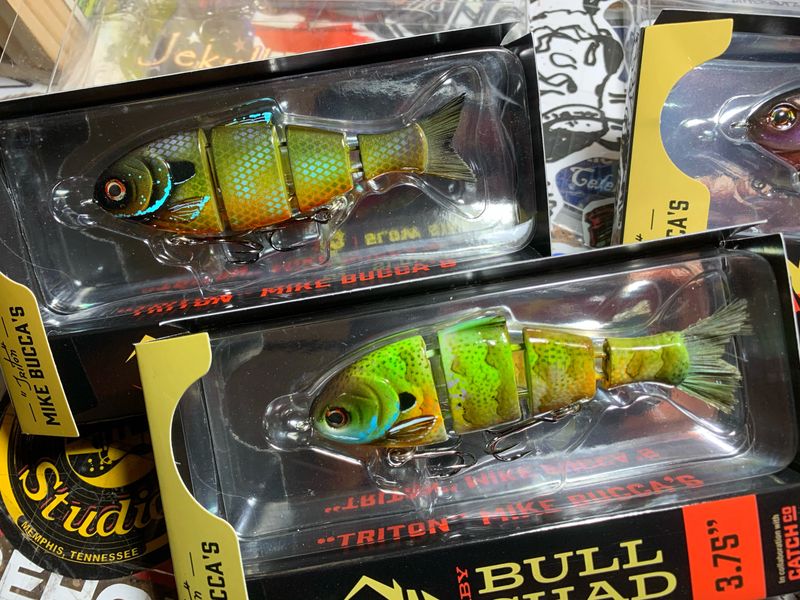 (Pictured above: Custom Sprays on the entire Bull family of swimbaits)
IF YOU CAN DREAM IT, I CAN PAINT IT!
 **Artist Note** designs on these lures are hand painted individually and may vary slightly from order to order. It provides the angler with a unique one of a kind purchase that cannot be matched by BIG BRAND baits that are factory sprayed or imaged wrapped!